Kennis
Meet the new JIRA: JIRA 6 available today!
Meet the new JIRA: JIRA 6 available today!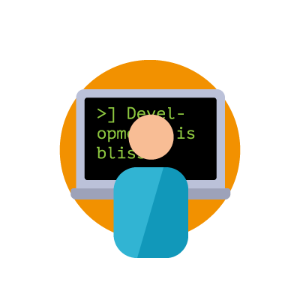 Modern. Fast. Mobile. Simple.
JIRA 6.0 is a completely new JIRA. The redesigned look and feel brings a whole new user experience to JIRA. It is modern and simple, clearing away the clutter so that you can get your work done faster. It's also mobile so you can stay connected to your project on the go...
Modern
JIRA 6.0 introduces a new, more modern experience. This new user experience doesn't just look great, it also helps you get your work done faster. Information is easier to find and common tasks are simpler. The new JIRA look and feel is consistent with other Atlassian applications too, so users are more productive using JIRA alongside Confluence, Bitbucket, Stash, and other Atlassian products.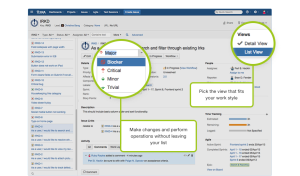 Navigate with ease
Your most frequently visited pages and recent activity are just a click away from anywhere in JIRA. The new common header gives your team an easy way to work with other applications, including Confluence, Stash or other JIRA instances. You can also easily link any other Atlassian product or third party application.
Fast
Detail View: Optimize the way you work with issues
JIRA 6 brings about an awesome new way to work in JIRA. With detail view you can now easily see all your issues both at a glance and in detail on the same screen. With JIRA 6's detail view it's much easier to work with sets of issues because you never lose focus. Detail view gives you the full power of JIRA with inline edits for single field changes, @ mentions to pull others into the conversation, and keyboard shortcuts to speed up navigation. All these really make editing and triaging issues a breeze. In fact, using the new JIRA, we've seen time savings of up to 50% when working with lists of issues!
Mobile
Access JIRA anywhere! Atlassian has introduced a new mobile view into JIRA, focused on the activities and information you might need from the road.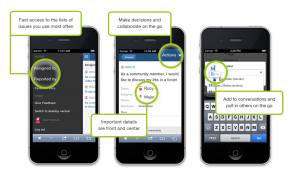 Simple
Get Started Easily
In JIRA 6 getting started is easier than ever. There are now selectable types of projects you can use for the ones you create most often in JIRA. Setting these projects now take just 2 clicks!

Upgrade?
Are you on a previous version of JIRA and as excited to use the new JIRA as we are? We can help your upgrade path go as smooth as possible without disturbing your development teams. Get in touch with us today!
---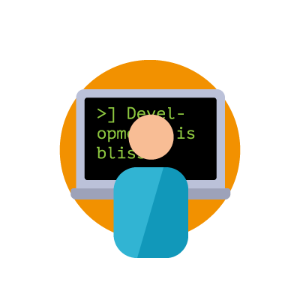 Blijf op de hoogte — Schrijf je in voor onze nieuwsbrief.