Introducing JIRA Service Management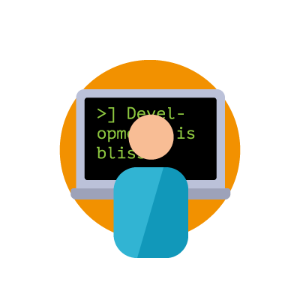 Your team has a job to do. Your customers expect efficiency and your business depends on it. In comes JIRA Service Management, a brand new JIRA add-on that combines an intuitive user experience for your customers with powerful SLA support, customizable queues, automated request management, and real-time reporting. All the productivity and power of JIRA, now in JIRA Service Management.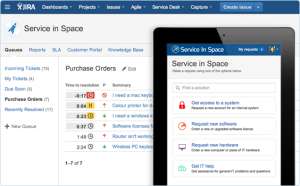 Why JIRA Service
Management

?

Asking for help is easier than ever with the intuitive and clean interface of JIRA Service Management's customer portal. Customers see exactly what they need – and nothing more. Reducing the complexity means easier engagement.

IT teams get to speak in their language and customers get to speak in theirs. Finally service request forms everyone can understand!
Powerful SLA
Visibility
JIRA Service Management's powerful rules engine automatically applies service level agreement targets as requests enter the queue. Your team will service its customers with confidence knowing that SLA priorities are clearly visible for everyone working on requests.
Knowing what to do is great – knowing when it needs to be done is even better. SLA information is displayed both in queues and in issue details so service level agreements are always front and center.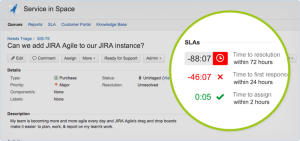 Advanced SLA metrics
In just a few seconds, with just a few clicks, you can set up advanced SLA metrics with complex start, pause, and stop criteria. Simply select the applicable events and your team is off and running with a great service level agreement behind them.
Define specific SLA targets easily. As you grow, you can even apply these rules to specific subsets of your issues using the powerful JIRA Query Language (JQL).

User Experience
The customer portal is intuitive and clean. Forms are easy to create, use natural language and present clear and simple calls to action. Your customers get the help they need quickly and easily.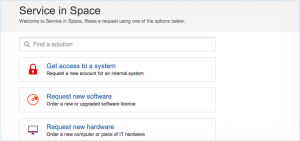 Real time performance
That which gets measured, gets improved. With JIRA Service Management, you can assess progress and performance in real-time. Instantly increasing visibility for your team.
Get JIRA Service Management today and apply SLA metrics retroactively, even if you've already been servicing requests for a year or more! Improve your team's service immediately by recognizing the bottlenecks and trends of the past.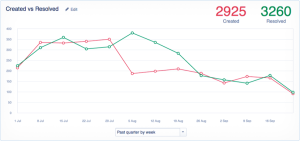 And there's more...
If you already use Confluence, installing Service Management means you get a powerful knowledge base connected to service requests, right from the start. This allows you to ensure a great deal of service requests get resolved before even being submitted! Confluence's powerful search capabilities are integrated directly into the request experience so your customers can easily find the solutions they need on their own.
Turn your service desk into a self-service desk – with a knowledge base built on Confluence.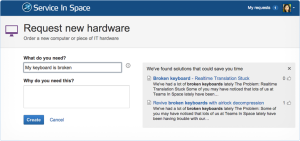 If you would like more information about JIRA Service Management or need help to set it up within your organization, let us know! As official Atlassian Experts, we've gotten our hands on Service Management from the very beginning of the Beta program. Our intimate knowledge of JIRA, Confluence and this awesome new add-on guarantees we will help you get started on the right foot.
---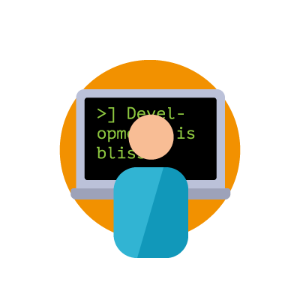 | Atlassian
Door Avisi / okt 2023
Blijf op de hoogte — Schrijf je in voor onze nieuwsbrief.