Unlike - You and 9 others like this.
In Confluence you can like pages, content and blogposts, but what if you don't like them and want to report something? Consider the following situations, we're pretty sure you can relate.
Outdated Confluence content
Just like many other organizations, we keep all of our documentation in Confluence, including employee policies, quotes for clients and technical documentation. Some parts are read-only (like the policies), but what if they're outdated and you're not allowed to place a comment or update the text? You don't always know who to contact for this issue, as the original author may have been disabled for quite a while.
Inappropriate content
Some of our clients use Confluence as an open communication platform where everyone can sign up and collaborate. However, this comes with the risk of inappropriate or spam content and users have no easy way of reporting this. Obviously, you don't want to like these types of content.
Flag as add-on for Confluence
To tackle these issues, we've developed the Flag Content add-on. The Flag Content add-on allows you to flag/report pages, blogs or comments the way you like.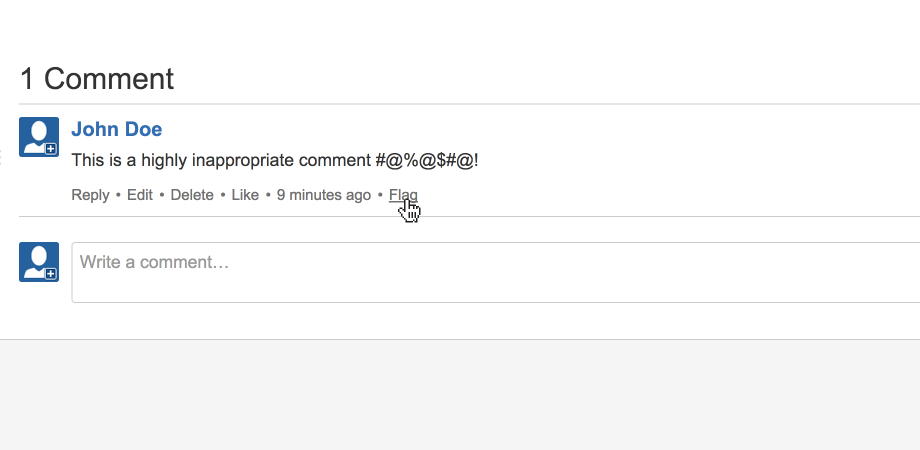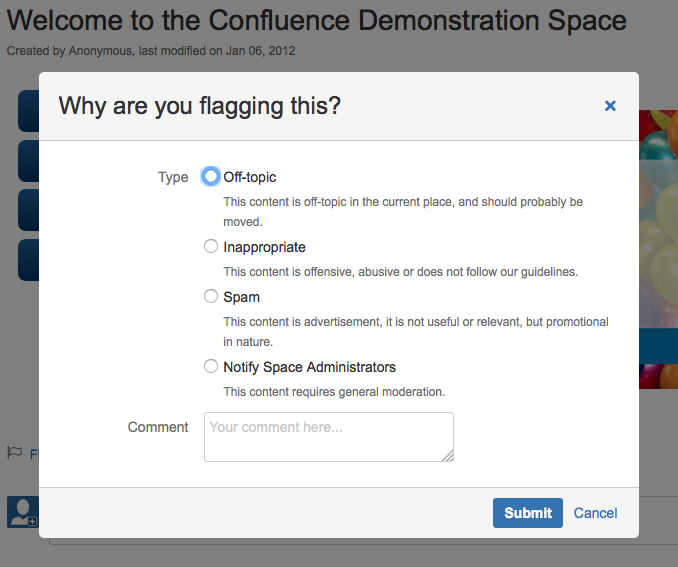 Notifications for Space Administrators
When flagging content, all Space Administrators will receive a notification in their Workbox Notification Center showing who flagged what and why.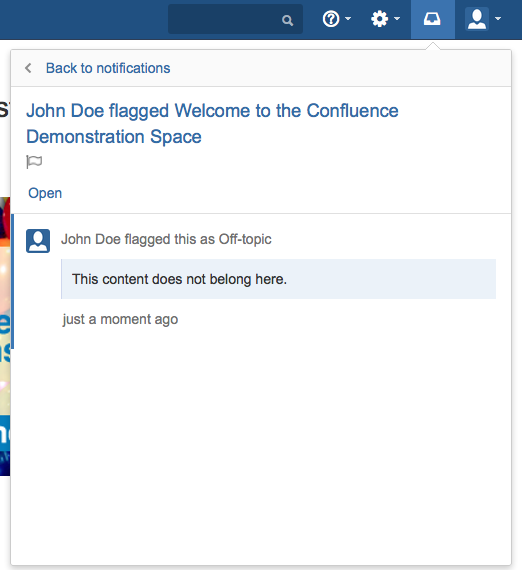 Space Administrators can also easily see all flags given to content within their Space.

Flag types
Since no Confluence setup is the same, we allow you to specify your own flag types.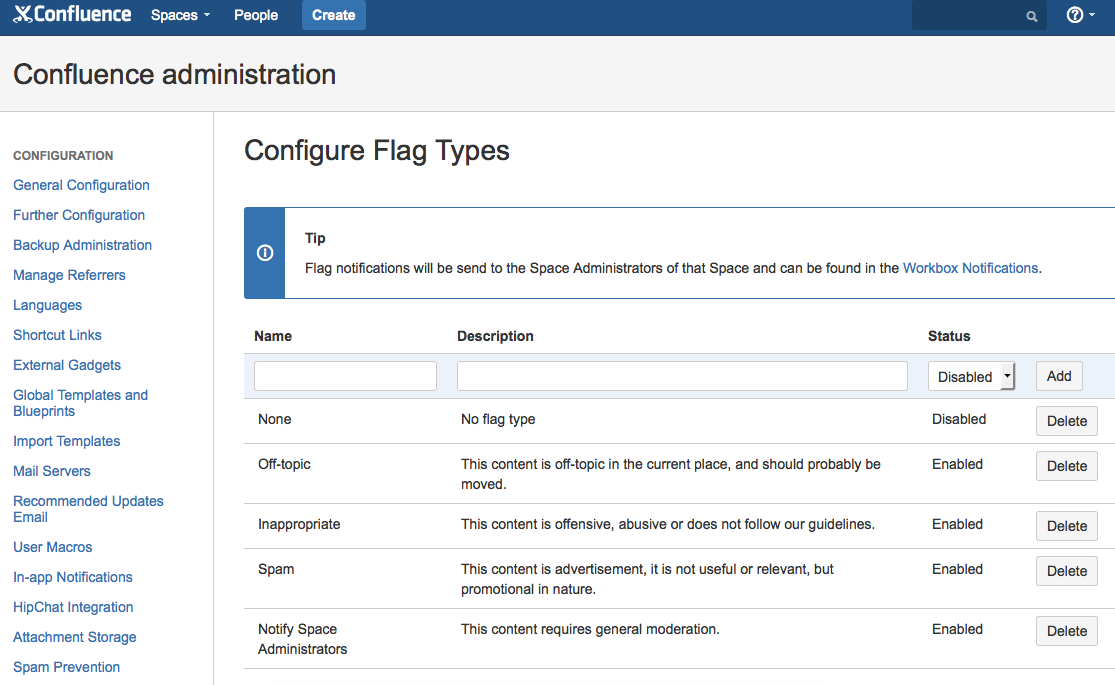 Free trial
You can try our Flag Content add-on 30 days for free and we'd love to hear what you think about it!