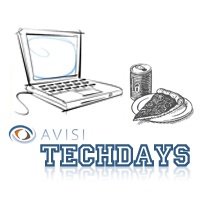 At Avisi, we like to stay sharp, share knowledge and have fun. That's why we organize our so called Techdays every last Thursday of the month. The goal is to create a relaxed setting where we can all learn about and/or share new found technologies, techniques or methods.
Our next Techday is on July 30. This Techday is about discovering vulnerabilities. We will discuss several issues, such as: do you know the top 100 most used passwords ? Have you ever been phished? And would you be a good hacker? In an interactive and light-hearted way Daisy Rasing-de Joode takes you on a journey into the world of (in)security . Also interesting and informative for non- engineers!
Sounds cool, right? We have 5 spots open for people that want to take part in our Techday. If you want to join us on July 30, please leave a comment below or shoot us a line at info@avisi.nl.
Agenda
15.00h: Opening
15.15h: Presentation
16:15h: Hands-on
17:45h: Evaluation
18.15h: Drinks and food
Location: Meander 251, in Arnhem