Kennis
How we redesigned our branding
How we redesigned our branding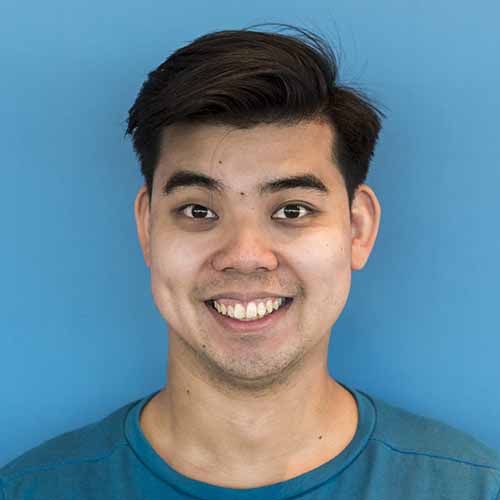 In the past few months we have been working on Avisi's new branding. We are excited to tell you about the process of our branding and our visual strategy. With a lot of research, sketching and brainstorming we ended up with an amazing result.
Why did we need a rebranding?:
We wanted to celebrate our company's 15th anniversary. This made us think about the past, but also about the future. It's an opportunity to remind ourselves (and others) of our company's core values and to translate those values into a new visual language/experience.
How did we start?:
We started with a brainstorm session about who and what we are as company and what we want to convey with our visual language. We did some research and asked our clients and target audience what they thought of our company. The results of our research combined with our mission, vision and core values provided a solid foundation for a further brainstorm. We created a brand promise mind-map with keywords that truly characterize who and what Avisi is.
What did we want?:
In order to create a look and feel that matches our goals, we translated our core values into visual elements. We also wanted our logo to further strengthen our corporate identity. These are the translations of our visual elements:
Quality - The letter 'A'. A-quality of Avisi needed to stand out.
Trust - Solid and stable look by using bold elements.
Transparency - Using open figures and fonts.
Excel - Less is more, easy to remember elements.
Innovation - Modern lines and very straight forward graphic design.
Continuity - Timeless design elements, ready for the future.
After the translation of the visual elements we started sketching the first couple of logos on paper. We ended up with a total of 30 variations from 5 different ideas.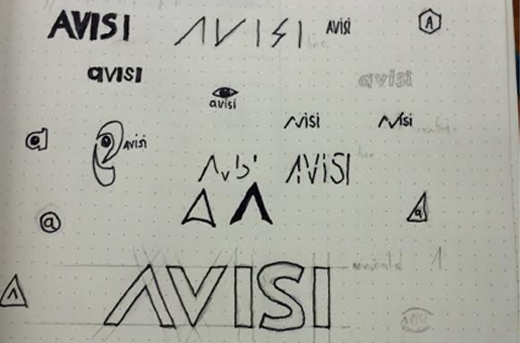 Our list of visual elements that were translated from the core-values really helped us to choose the right logo. We wanted the logo to tick all the boxes. We made the following considerations before heading into the high fidelity logo design process:
Some sketches were too complex in forms, which didn't meet the 'Continuity' aspect.
Some sketches were closed in shape, which didn't meet the 'Transparency' aspect.
Some sketches were too thin, which didn't meet the 'Trust/solid' aspect.
Some sketches were too curved, which didn't meet the 'Innovation' aspect.
We chose a word logo that is simple and would really stand out. In the high-fidelity design process we used Adobe Illustrator transforming the sketches into a refined and digital version.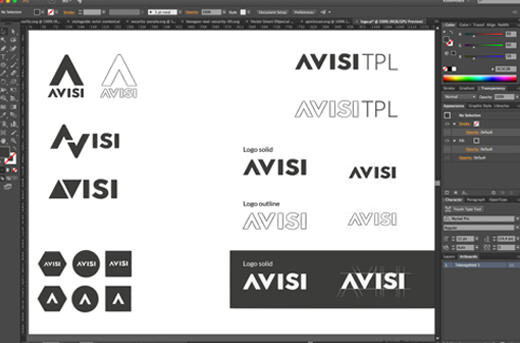 The refined version of the logo was tested on our target audience; almost every tester had a positive reaction. The most common reaction (in Dutch): "Het straalt uit dat kwaliteit leveren, strak en op tijd." (The logo represents quality work, solid and in time).
We eventually refined the logo to be production-ready. In the image below you can see our new logo next to our visual translation.
With the new logo and visual strategy in mind, we designed and developed more visual concepts throughout the project. Some of them are web designs, physical products, a blog and some corporate identity material. The coffee beans pictured below are real, the beer (unfortunately) not yet.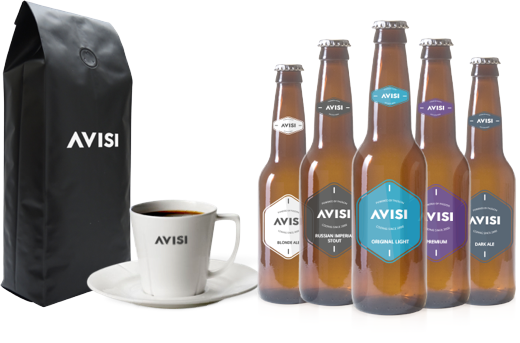 What's next?
We revealed our new logo at our 15 years anniversary party on September 18th. That's when we also released the first version of our new website. Soon, we will adjust this blog to our new corporate design as well. The designs are ready and we are working very hard to make every visual element consistent with the new branding. Hope you like it!
---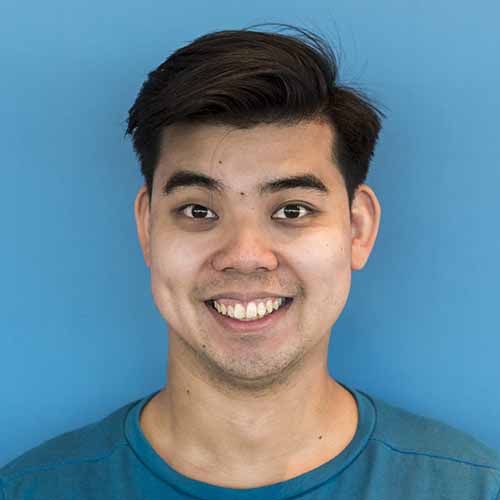 | Design
Door Kevin Tai / jun 2023
Blijf op de hoogte — Schrijf je in voor onze nieuwsbrief.