Internship at Avisi by Felix Remke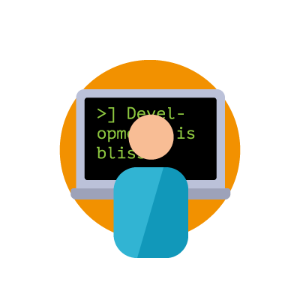 Hi, I'm Felix Remke and I'm from the Goethe-Gymnasium Ibbenbüren. I had to do a three-day internship and I'm very interested in working with computers and programming, so I wanted to do something like that. I knew that Sander was working at some sort of IT-company so I asked him if I could do it at his company and as you can see it worked out.
Monday 15/5/2017:
The first thing I've learned here is that nearly everyone here drinks lots of coffee, so the first thing we did as we came here was to get a coffee. Then Sander and I went around the building and Sander showed me some of the offices. He showed me who works there and what they do. After that Sander gave me an introduction over programming and how the internet was invented. Now we had to fill a 1h gap, so we decided the best thing to do would be to look at the website code.org and how it works (how to code there). After that, Geert teached me about system integration and about security. He showed me github and an applicatino with which you can draw a code, so the customer can understand it better and quicker. After that Sander, Robin and I had lunch and after the lunch Kevin showed me how he creates the design of applications with marvelapp and teached me how to use it. I started to design my app for the whole afternoon. Here is a video of my finished design.
Tuesday 16/5/2017:
At the second day I started to programm my project from yesterday, wich was a "controllable line". After I finished it, I worked on my Chat Application so it would work "one-sided". This was very complicated so Sander had to help me with it in order to make it work. We didn't finish it all the way, but we did finisih it enough to make you see it works. In the afternoon I continued with my app design.
Wednesday 17/5/2017:
At my last day Sander and I went to the coffee machine as we did everyday. After that I worked on my application a little bit, so you can understand it better. Going on Sander and I talked about how a real chat app would work and that it would be very complicated. Now I'm writing this blogpost and then I'm gonna get myself another coffee. If you want to see my App Prototype, here's a video!
The end
In the end I enjoyed my internship at Avisi very much. I had the most fun with the design part because the software was very good and it also was relatively easy to do.
---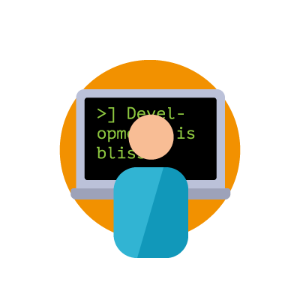 | werken bij Avisi
Door Avisi / jun 2023
Blijf op de hoogte — Schrijf je in voor onze nieuwsbrief.