DevOps Event Report 2017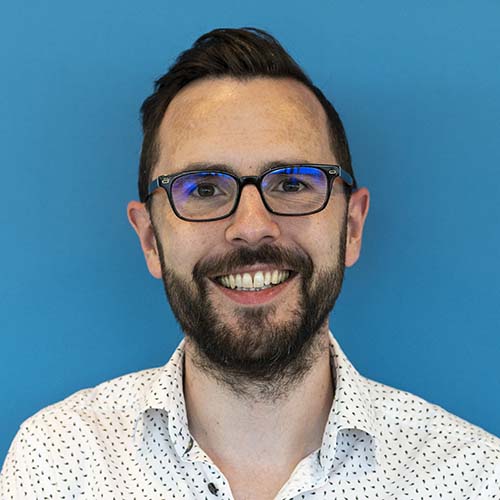 Door Wessel Donkervoort / / 2 min
At the 30th of August 2017 we organised our own DevOps event to inform people about the value of DevOps. After walking inside Bar Beton, the location we choose for our event, I understood immediately why my colleagues had chosen it. I had never been there before, but it looked like the perfect space to hold this event we started planning months ago.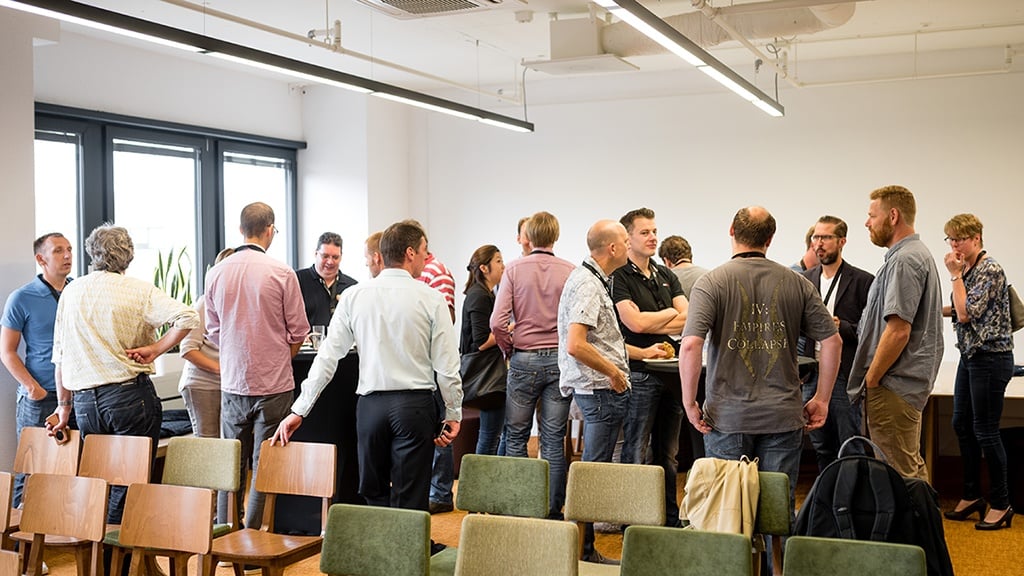 After setting everything up and going for a dry run of one of the presentations, people started trickling in. Around 25 people showed up, which was what we expected. You could feel that everyone was eager to understand more about DevOps. We started with a nice lunch that was prepared for us and after some eating and networking, Sander Brienen kicked off the event with his talk: "7 Steps To DevOps". His presentation was about how you can actually get to DevOps and how to do it, as the title might have given away, in 7 steps. He talked a little bit about what tooling you could use but above all, about how you need to change your processes. His personal experience along with some nice stories of Toyota's lean journey really helped set the tone for the event.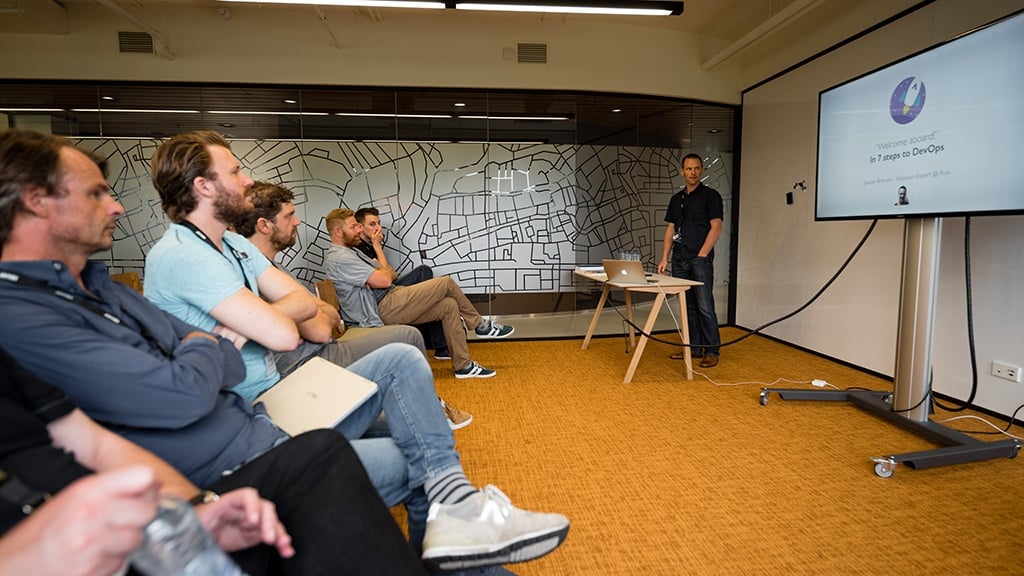 Our second speaker was the energetic Benny Cornelissen. His talk aimed to make it clear that DevOps is not about Devs who want to do Ops or about Ops engineers who want to become Devs or about certain one-size-fits all tooling and/or processes… DevOps is about a mindset he explained. It's about having the right culture and being accountable. With Benny's extensive experience within several big companies, he gave some insight on how to change, how you can scale DevOps (it starts small after all), but most of all: which pitfalls you can and should avoid.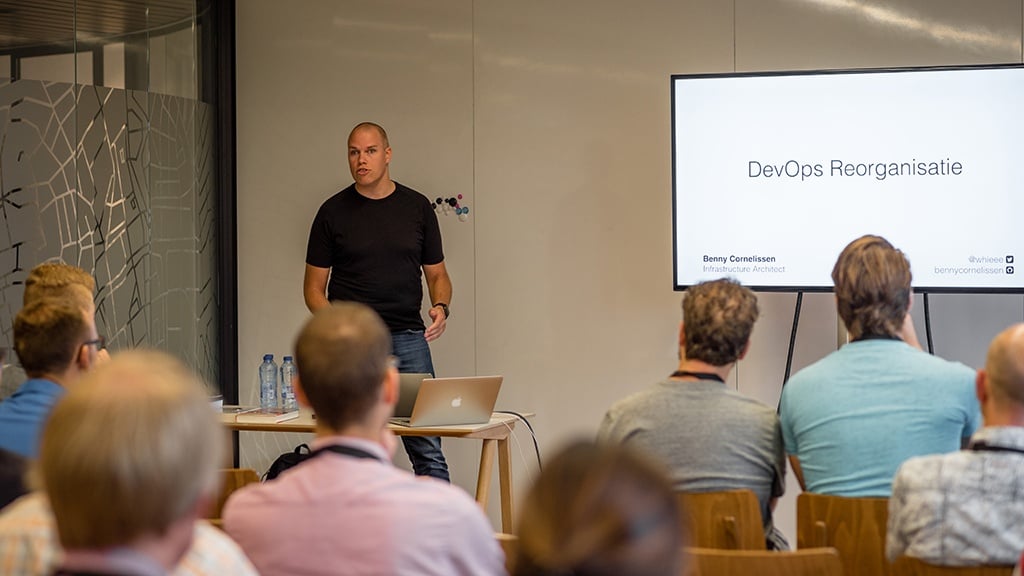 Jeroen Veldhorst then talked about his customer case at Koninklijke Notariële Beroepsorganisatie (KNB). For him, DevOps doesn't end with the release of a piece of software; he would almost go as far as to say that that is where it starts! His team does DevOps in a way that ensures there is a high quality, zero-downtime, infrastructure available for all the important transactions that are being done between the KNB itself, the Dutch notaries and the governmental and banking systems they connect to. Jeroen took us on a very interesting journey on how they got where they are now.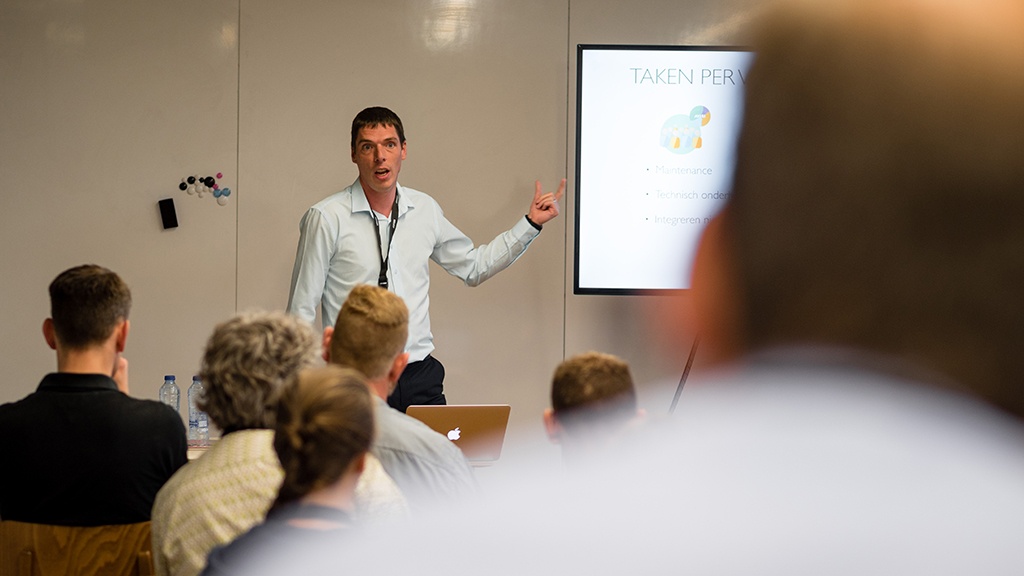 The closing presentation was done by agile coach Jaap Weber. His talk focused on Continuous Improvement. As he explained, you need to start by building the process, then you close the feedback loop and last but not least, you improve continuously!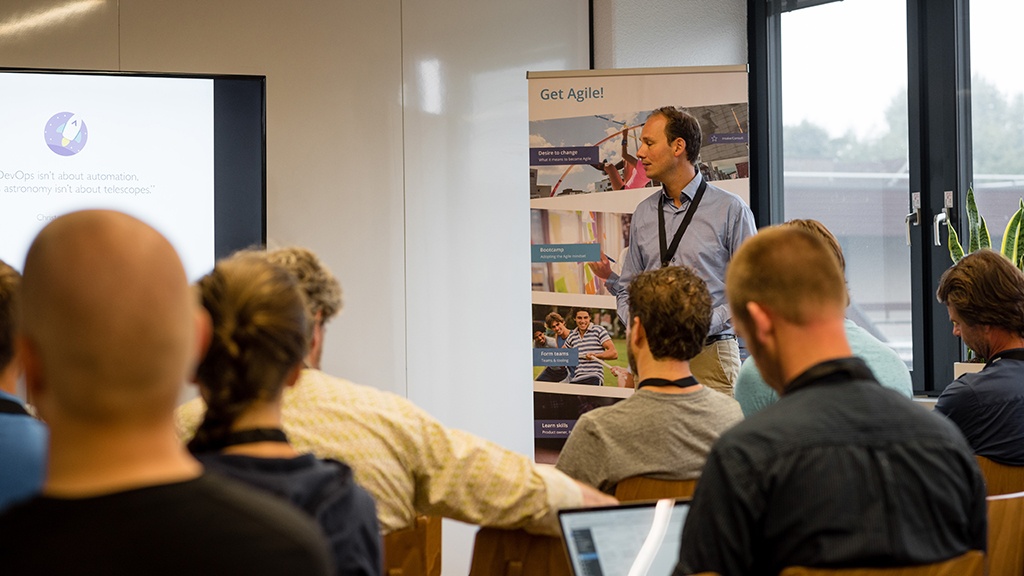 The day ended at the bar with some drinks and with attendees and presenters sharing stories and their experiences with DevOps. Many questions were answered and many laughs were heard!
We would like to thank our four speakers for their insightful talks and all the people who joined us and made this day a big success!
Also a big shout out to our partner and sponsor Atlassian!
See you all at the next event!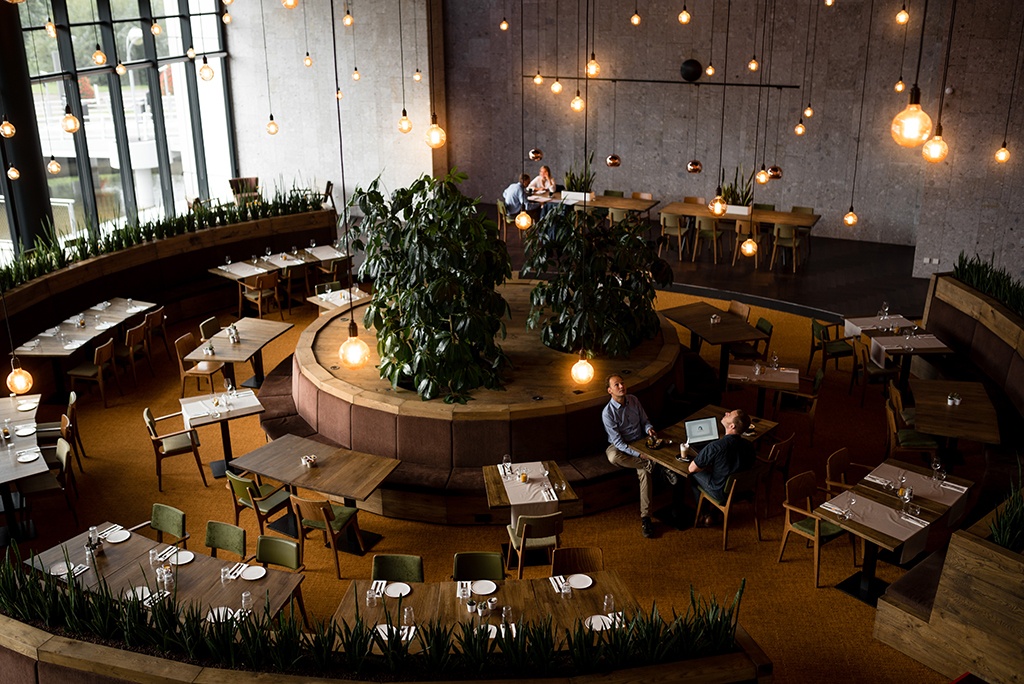 ---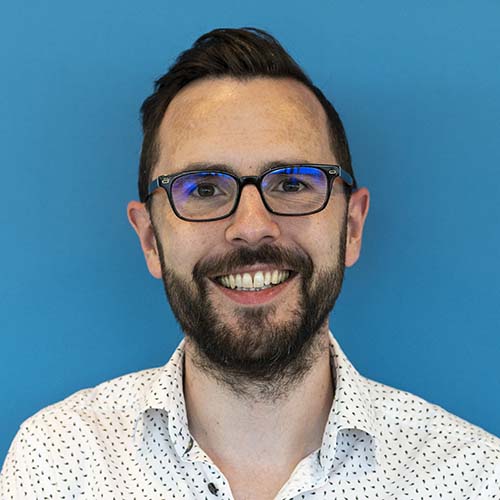 | Atlassian
Door Wessel Donkervoort / jun 2023
Blijf op de hoogte — Schrijf je in voor onze nieuwsbrief.