Atlassian Cloud vs Server, the definitive guide (October 2021 Update)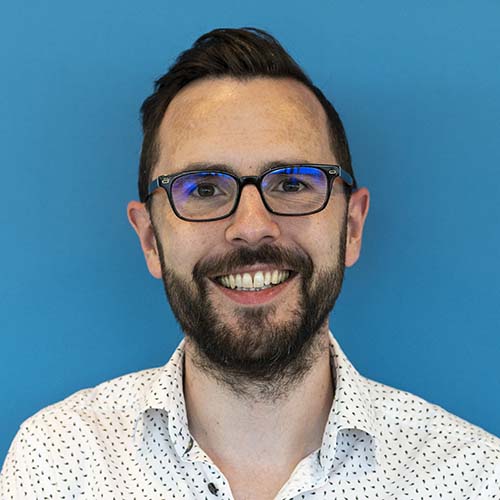 Blogs
Door Wessel Donkervoort / mrt 2019 / 10 min
Likely the question we get most often from customers who want to start with Atlassian products is: "Cloud or Server, what is better?"
If you don't know, Atlassian applications like Jira, Confluence and Bitbucket are available in
two

flavours:

Server and Cloud

. Basically, Server licenses allow you to install and run Atlassian applications on your own server (or on servers managed by a hosting provider), while Cloud licenses are subscriptions that give you access to the applications that are hosted by Atlassian

themselves

. In both cases, valid licenses include application updates and support from Atlassian.



(Ok so, in fact, there are three flavours if you count Data Center as well, but for the purpose of this blog, we'll just say that Data Center is very much like Server, but with Enterprise scale features added)

Anyway, choosing between these products can be difficult as the best option is entirely dependant on your specific situation. Below, we tried to map out the main differences between both options. We hope this helps you to make an informed decision!
Cloud

Server

Costs and license model

Atlassian Cloud is a subscription model, so you need to stay subscribed to a plan or you'll eventually lose your data.

The Cloud license model offers two options: Annual and Monthly. These models can be based on different plans; Free, Standard, Premium and Enterprise. Every plan offers different options. Learn more about this below, under "Plan Types".

Annual means you pay 10 of 12 months (so a 17% discount), but this model also means you need to choose an existing user tier (10, 15, 25, 50, 100, 200, 300, 400, and so forth).

Monthly is more expensive (by 17%) and implies more administration because of the monthly billing, but you can stop by cancelling the monthly payments and you pay per user, per month (so if you have 7, 14, 26, 115, etc. you pay for the exact number of users active for that month). One thing to note is that, for the moment at least, monthly payments can only be done by credit card.

Server has an annual-only payment plan and is based on a perpetual license model. Theoretically, this means you could pay for the license only once. In practice, however, you'll need to renew the license if you want to keep updating the product versions and accessing Atlassian support (which, believe us, you should).

If you are considering making a one-time payment, we strongly recommend making the applications inaccessible through the internet as, with time, vulnerabilities (that are fixed with version updates) would put your system at risk.

The cost of the license in year 1 is almost always more expensive than Cloud, but renewal is generally cheaper than Cloud as it is 50% of the price listed on the Atlassian website (or marketplace for plugins) at the time of the renewal. So after a few years, Server licenses are cheaper.

However, you have to keep in mind that there are other costs to consider here, like hosting, maintenance, technical support, etc..

✅Although the Server licenses themselves become cheaper after a few years (renewals being 50% of the price), Cloud is generally cheaper when considering overall costs (including hosting, maintenance and technical support). This varies per plan type, however (see below).

Plan Types

Atlassian offers several Cloud license plans including Free, Standard, Premium and Enterprise.

The Free plan is up to a maximum of 10 users or 3 Service Desk agents and is totally free. Aside from the number of users (up to 10.000), the functionalities of the Standard plan are almost the same (you do get advanced permissions and an audit log), but the biggest difference is the amount of storage (250 GB) and access to Atlassian support (during business hours).

The Premium plan offers a lot of additional features like 99,9% uptime, 24/7 support with guaranteed support response times 1 hour, a sandbox environment, Data Residency, IP Whitelisting, Admin insights, Premium support, Advanced roadmaps (formerly Portfolio for Jira), unlimited storage, global automation, project archiving, Insight Asset Management (included in JSM) and more.

The Enterprise plan offers dedicated support with guaranteed Atlassian support response within 30 minutes, 99,95% uptime, multi-site admins, unlimited sites to claim and Atlassian Access is included.

Server licenses are not based on a plan.

That said, Data Center licenses are the enterprise version of the Server deployment option so they could be seen as a different plan...

In short, Data Center offers the same functionality as Server, but adds Active-active clustering for high availability, Atlassian-supported disaster recovery, out of the box SAML 2.0 support and Project archiving, amongst other things.

Data Center licenses use a subscription model, so as for the Cloud model, you need to stay subscribed to use the products.

✅ We like the number of plan options.

⛔We don't like that some features like Advanced roadmaps, Global Automation and Archiving are only available on a Premium Plan.

✅We like that there is an Enterprise version.

⛔We don't like that some features like Analytics, Read-only mode and Archiving are only available on Data Center.

User Upgrades

Adding users for Cloud is easy. For monthly subscriptions, you just pay for the extra users, per day, as they are added. The costs are monthly billed via credit card.

For annual subscriptions, it's still the same idea, but upgrades are calculated using the following formula:

((days between date of upgrade and end date) x (cost per day upgraded license)) - ((days between date of upgrade and end date) x (cost per day current license))

So basically, you just pay the extra cost per day for the days left until the end date of your 1-year subscriptions.

Adding users for Server is a little more complicated. Upgrades are calculated using the following formula:

(price new user tier - price current tier) / 2 + renewal price of new user tier (this is 50% of the new price)

So basically, this means you should upgrade instead of renewing since you then only pay the difference in user tier price as extra. Upgrading soon after the purchase (within 4 months or so) can add considerable costs, so be sure to make the right user tier choice from the beginning.

For Data Center, the upgrade model is exactly the same as for Cloud annual.

✅ We like the 'pay-per-day' model of Cloud upgrades.

✅ We like the ability to upgrade annual subscriptions pro rated.

⛔We don't like the inflexibility of the Server license model.

✅ We do like the flexibility of the Data Center license model

Hosting

Cloud is hosted by Atlassian. There are servers in the US and in Europe (Ireland) for the European market. From 1 October 2021 you are able to choose where your content en data is hosted for Atlassian Apps (excluding Bitbucket Cloud and Atlassian Access).

However, if you're using Marketplace apps, the data can be hosted outside of Europe. You can check with the vendors of the apps where the data of their apps are being hosted.

Further, with Atlassian Cloud, you only have access to application-level and no access to server and database level.

Also, note that there is a disk space limit per Cloud product for the free and Standard plans.

When using Server products, you are responsible for the hosting. This means that you need to set up a (virtual) server, install an appropriate OS (Linux is recommended here) and database (go with PostgreSQL)...

There is always the possibility to use server products as a service (SaaS) via a 3rd party.

✅ We like the all-included nature of Cloud hosting

⛔ We don't like the access restrictions

✅ We like having full control of the environment

⛔ We don't like the maintenance and technical support that comes with it

Version updates

Software, OS and security updates are done automatically, at night and are entirely planned and managed by Atlassian.

This means you're always up to date and you don't have to do any work. That we like!

In some rare cases though, apps or functionality you use may break and then you have to wait until Atlassian and/or the add-on vendor figure it out. That we like less.

To learn more, check out the Atlassian Cloud Update Policy.

You are in total control. You are responsible for scheduling and implementing all updates.

This means you have to do some work every now and then to make sure your environment is kept safe and up to date. We recommend to update every quarter, and to start with a test environment.

Want to outsource this? Check our Atlassian maintenance offer.

Self-hosting means there should be no surprises after a production update (if you did acceptation testing) and that you have the ability to rollback in case things go wrong.

✅ We like that there's no work involved for updates

⛔ We don't like the possibility of things breaking (although this is very rare)

✅ We like being in control and the ability to roll back to the previous version

⛔ We don't like the work

Performance and Stability

Cloud performance used to be pretty bad to be honest. But today, it is pretty good. It's also getting better and better thanks to an entire team of dedicated Atlassians.

The software itself has been rebuilt from the ground up to offer better performance and it's certainly showing results.

Atlassian's platform architecture, however, does cause some performance and stability issues once in a while, since the platform (and its containers) is shared by thousands of customers. There's certainly room for improvement here.

Note that tool configuration has a HUGE impact on performance, so that at least you can control, but you can't access logs or add memory or cpu resources yourself to increase performance.

The Atlassian products were first built for Server and it still shows here and there. The software is easy to install, configure and to optimise.

Like it has for Cloud, tool configuration has a HUGE impact on performance, but in this case, you can look at logs, monitor, tweak and add resources yourself - and that can make a noticeable difference for the overall stability and performance of your environment.

✅ We like access and control over the resources, so we choose Server here.

Security and Compliance

Your data from the Atlassian apps is hosted and secured by Atlassian.

Atlassian has a very good track record with regards to security.

Next to that, they invested considerable resources in compliance in the last years (think GDPR, ISO, SOC, etc.) and we're confident that they are as compliant as any Cloud application vendor out there. More information on the Atlassian compliance can be found here: https://www.atlassian.com/trust. Data residency is possible for Premium and Enterprise Plans regarding Atlassian apps (as described above).

One thing however is that when you install apps on your cloud instance, it may impact GDPR compliance. This is because for Cloud, add-on data is hosted outside your instance, by the add-on vendor and it's not always clear where they host their data.


Another compliance issue is that Atlassian will not sign contracts with individual customers and things like Audits can be difficult depending on your company's requirements.

When you host the application yourself, you (or your hosting partner) are in full control over the security and compliance standards.

This of course means work, but it also means you can adapt security and compliance to your specific needs and requirements.

✅ We, like many customers, choose Server because of compliance requirements.

Apps

There are more and more apps available for Cloud. Atlassian states that there are over 1000 apps (or add-ons as they used to be called) for Cloud and that number is growing every day.

That said, it is a lot less than Server and some of them are rather limited in functionality compared to their Server counterparts. This is because of the 'Cloud-Connect' architecture, which forces add-on data to be hosted externally.

There are more than 2500 apps available for Atlassian Server products and that number is also growing daily.

Server apps usually offer richer functionality because of the depth of integration.

✅ We like the quantity and quality of Server apps here

Look and Feel

There are notable differences between the Cloud and Server interfaces.

There are notable differences between the Cloud and Server interfaces.

Cloud generally has a slightly different 'look and feel' compared to the Server interface. Our customers describe it as modern, fresh, clean and low-key.

Although the Server look and feel doesn't change as much as the Cloud interface does, we like the basic interface and there are a lot of apps available to modify theming.

If you have ever worked with Atlassian products in the past you're probably more familiar with the Server interface.

✅ We like the modern and intuitive look and feel of Cloud.

✅ We like the flexibility in applying and modifying themes

Functional Aspects

There are some small differences between Cloud and Server when it comes to functionality. Below a list of what Cloud has to offer compared to Server:

Jira Service Management has (content) language support.

As an admin, you can log in as another user so you can check the user's permissions (you need an add-on for this on Server).

Jira Suite Utilities is integrated with Jira Cloud providing more options when configuring workflows (you need to buy the add-on for Server).

Insight Asset Management is included with Jira Service Management.

Advanced Roadmaps is included with Jira Software Premium.

Jira Cloud now offers Next Gen projects which are easy to set-up without any shared configuration.

These are the functional differences that Server has to offer compared to Cloud:

Connecting to your AD is an out-of-the-box feature with Server (user management options are pretty limited in Cloud although you can now use Atlassian Access, which is nice).

A lot more options to integrate external systems (integration options are pretty limited in Cloud).

Unlimited users (Cloud is max 20000 users).

Migrations and consolidations from and to Server are much simpler.

Want to have different priority descriptions per project within Jira? Priority schemes are there to help you out.

Choose your own URL (Cloud forces you to use xxxx.atlassian.net).

✅ All and all, we still prefer the flexibility and customizability of Server

User management

If you would like to integrate your Active Direction with the Cloud apps from Atlassian, or implement a SAML-SSO solution, you will need Atlassian Access to sync your AD with your Cloud environment. This is the only user provisioning option Atlassian offers. However, not all AD's will work with Atlassian Access.

There are multiple Marketplace apps that provide a SAML-SSO solution to connect almost every type of Active Directory.

SAML is part of the Data Center offering.

⛔ We don't like that Atlassian Access does not integrate with every type of directory.

✅ We like the amounts of options from the Marketplace to integrate your user directory with the Atlassian apps.

These should be the things you need to consider when making a choice between Cloud and Server. Hopefully, we didn't miss anything, but please do let us know if that's the case and we will integrate your feedback!
So in conclusion, if you want a low-cost, minimal resource solution and don't have high compliance requirements or need Server-only apps, custom integrations and the likes, go for Cloud!

If you need more control, whether it's for things like integrations or compliance, or you need specific Server-only apps (and you're willing to invest the extra money and time), then by all means, go for Server (you cannot purchase new Server Atlassian licenses, but you can still purchase new Data Center licenses).
If you've made your choice and would like to see the benefits of Avisi helping with license management, let us know.
And if, after reading all this, you're still unsure about what to choose or if you would like advice and/or help with hosting, maintenance, support, etc. don't hesitate to get in touch.
Get in touch!
If you're planning on moving from one hosting solution to another (from Cloud to Server or vice versa), make sure to check out this blog: https://www.avisi.nl/blog/a-must-read-for-atlassian-cloud-to-server-migrations-and-vice-versa.
---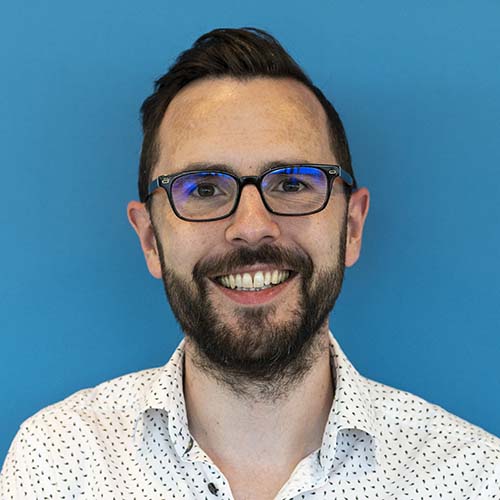 Blogs | Atlassian
Door Wessel Donkervoort / jan 2023
Blijf op de hoogte — Schrijf je in voor onze nieuwsbrief.