Build an Awesome Jira Service Management in 5 Steps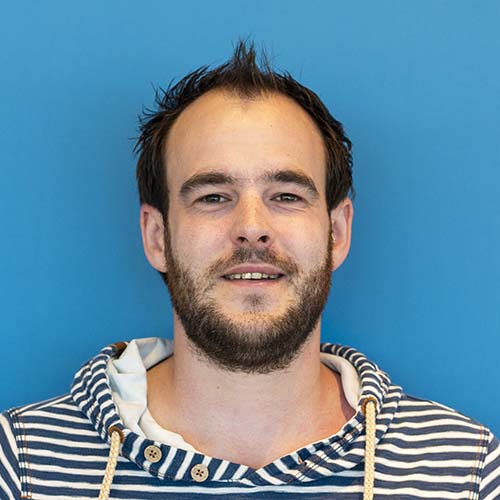 Door Patrick van der Rijst / / 3 min
The first point of contact for customers is often your service management, so it's really important that it helps to raise customer satisfaction, but it should certainly make your life easier too. If you're planning to build a service management (or help desk) using Jira Service Management or you just want to improve your existing JSM portal, we're here to help! In this blog, we'll share some of the knowledge we've gained from building a great variety of Jira Service Management Portals, for ourselves and for countless customers.
The good news is that the tips you will find below are all relatively easy to implement. And applying these best practices should really help you optimise your service desk to meet both your own needs, and those of your customers.


How we have implemented Jira Service Management
One of the services our company offers is hosting of Atlassian products. In order to support our hosting customers efficiently, we've set up a support portal using Jira Service Management. Aside from the fact that we're Atlassian partners and should really 'eat our own dog food', there are several important reasons why we chose this type of customer contact point:
There is one central point of contact;
Customers can choose specific tickets for specific requests;
Agents receive all the information they need right away, which decreases waste, time to response and time to resolution.
We could elaborate on this further, but in order to keep this blog short, we will assume you're already convinced about the usefulness of service management. If that's not the case (or if you need to convince someone else in your organisation), we recommend checking out this Atlassian blog article that serves up some interesting arguments as to why you should get a help desk.
So let's just get you started on the configuration of your Jira Service Management by following these 5 easy steps.
Step 1: Create Specific Request Types
Make it easy for your users to specify what they need your help with. By adding specific request types, support agents will be able to tackle issues more efficiently and resolve them quicker. This is because specific request types means requests can be prioritised, validated and assigned quickly and efficiently. Aside from that (and we will elaborate on this in the next step) you can request information from customers that relate to a specific type of request.
We recommend avoiding request types that are too broad or too vague, or that simply state "incident" or "service request". If you do want to add general types however, make sure to place them lower in the list.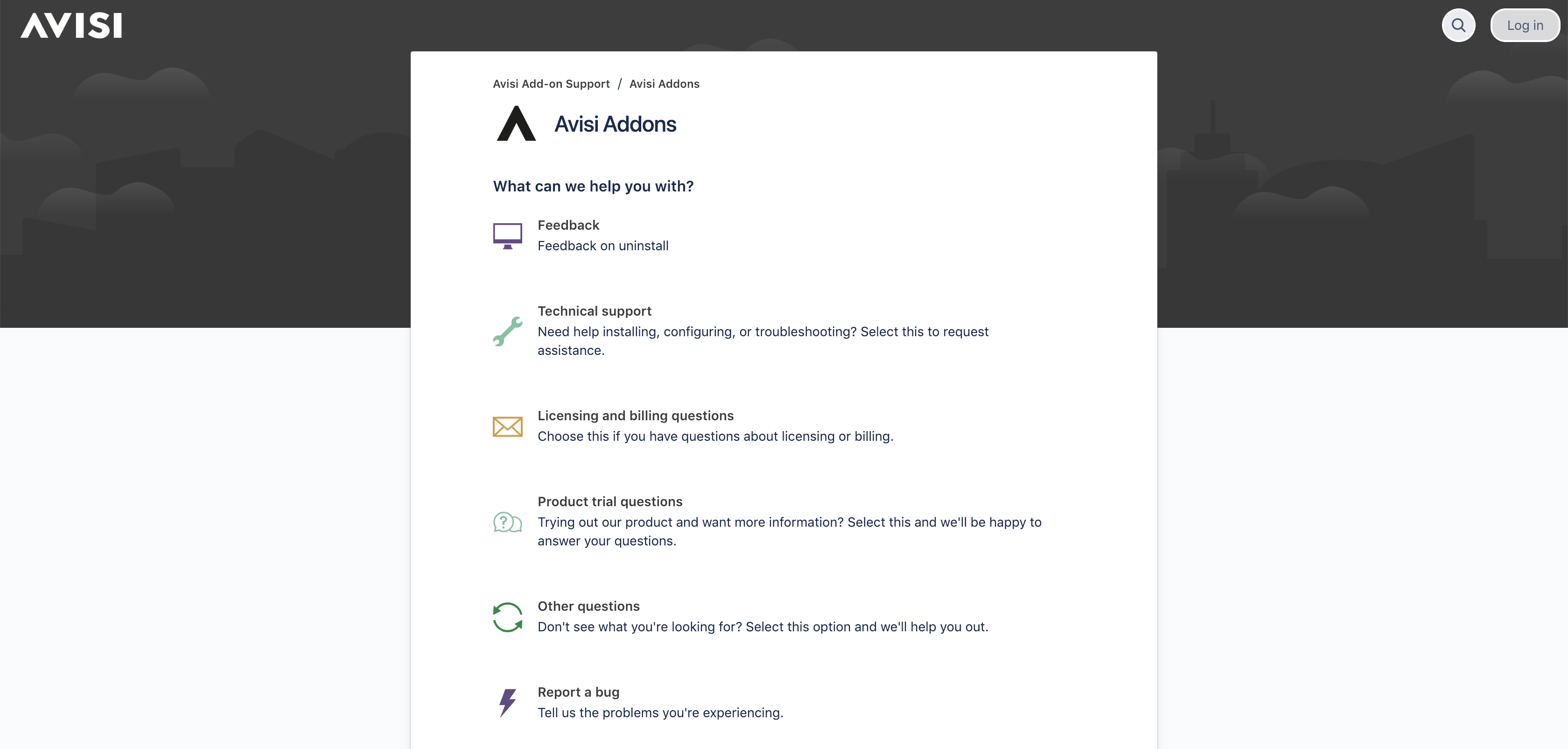 Step 2: Get the Information You Need
Linking specific questions to each type of request will give support agents the information they need to help customers as well and as efficiently as possible.In the case of an incident for example, you might want to have the following information:
A brief description of the incident
The services that are affected
Steps to reproduce
The number of users that are impacted
Additional relevant information, such as screenshots, logs, etc
How to contact the user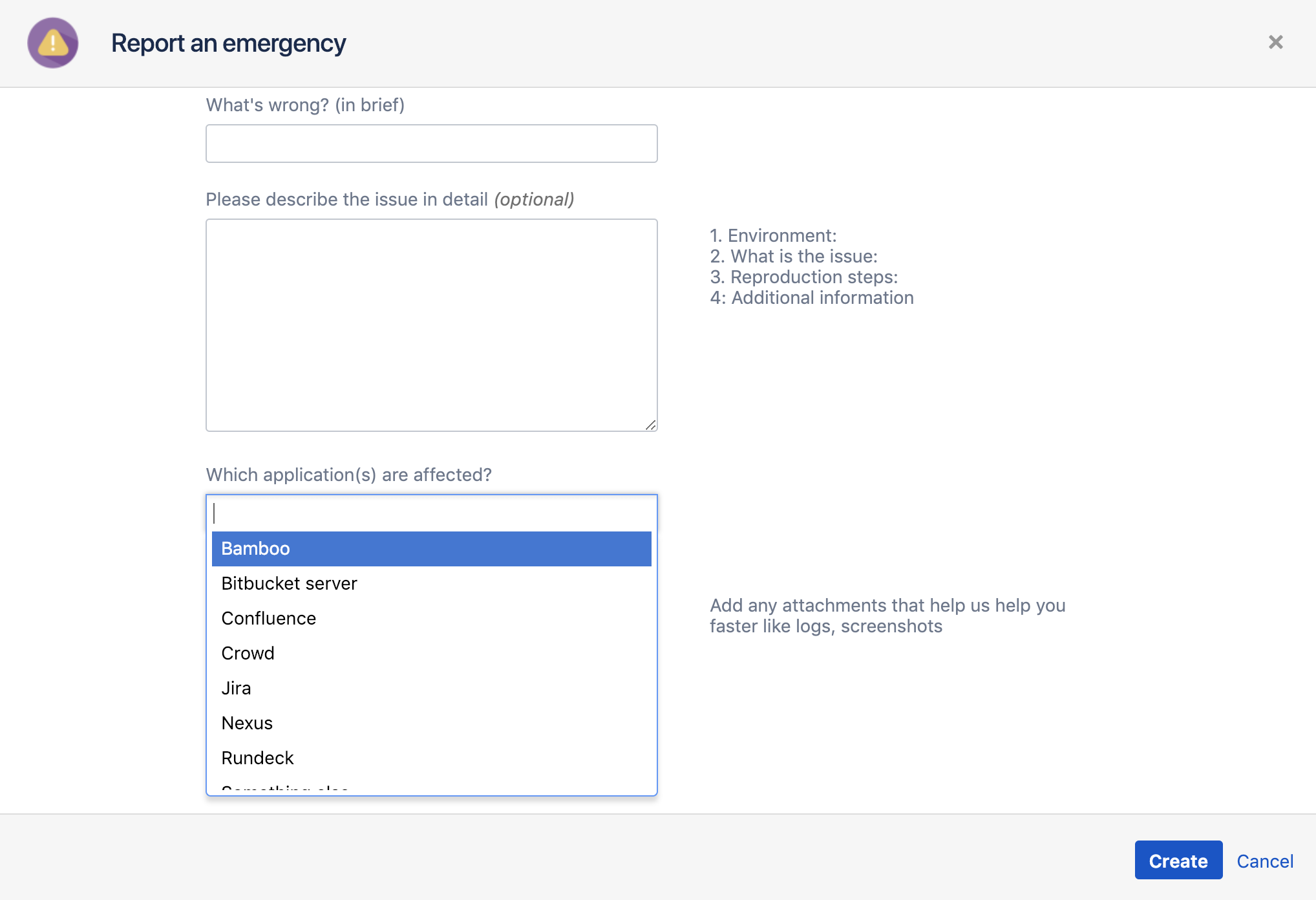 Step 3: Set up a Self-Service Portal
How about providing customers with the information they need to solve their issues themselves? Of course, not all customer requests can be solved using knowledge base articles, but for general, repetitive requests, you should really integrate Atlassian Confluence with your support portal to add knowledge base functionality.
In addition to this, the knowledge base can be expanded by adding restricted articles, only visible to support agents, for internal processes and documentation. This helps them share knowledge and ultimately, find information faster.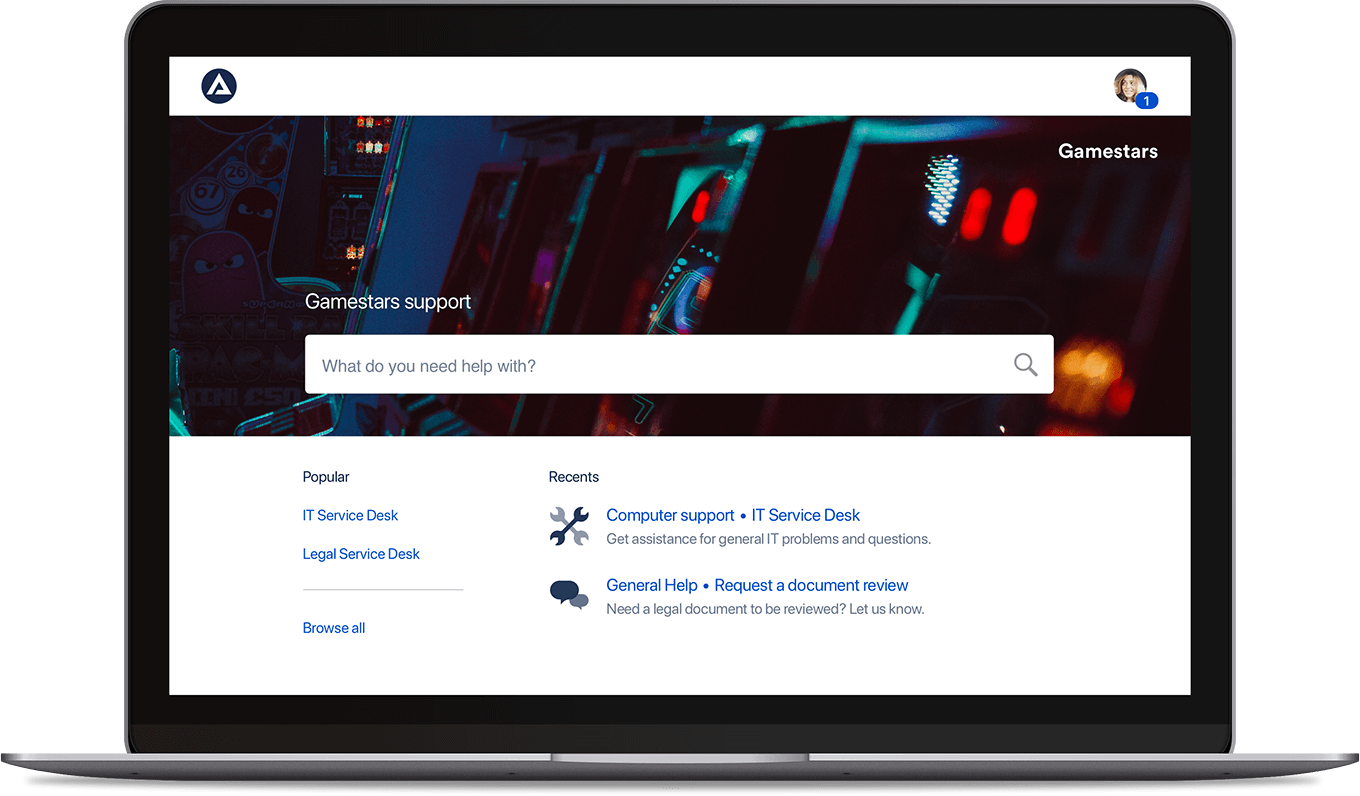 Tip: The Service Desk Knowledge Base Custom Field app gives you the option to add additional parameters pertaining to your issue. This makes your searches more accurate, i.e. performing a search query based on a specific customer name.

Step 4: Improving the Experience
In addition to ticket creation, we want to offer customers a branded experience. Jira Service Management has several native features that allow you to maintain your brand's look and feel by using your own colour scheme or request type icons. In the Cloud version, you can also customise background images for your search bar.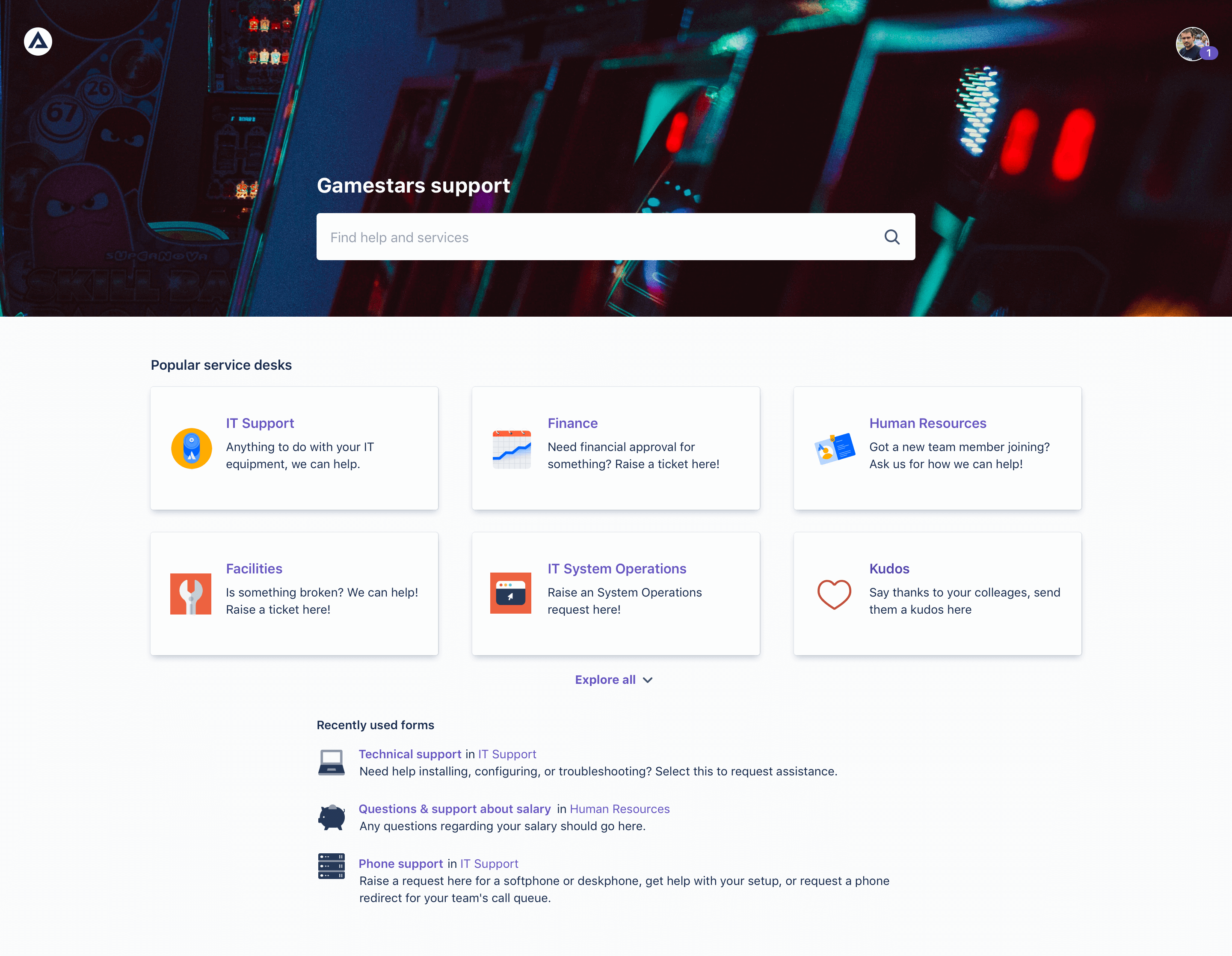 Jira Service Management Cloud
By using popular apps like Refined for Jira Service Management, you can design your portal to match your brand identity. This particular app also adds additional features, such as:
Link to multiple Confluence spaces.
Referring to external links in search results.
Viewing permissions on certain content items.
Showing open requests on the home portal.
To illustrate the possibilities an app like this offers, we can use our own portal as an example. At Avisi, we like to keep things a little informal and we like to entertain our customers a bit... so we regularly customise our support portal. We make it snow in winter, show a flying Santa around Christmas or have an Avisi rocket shoot through your screen. It's simple, but most customers like it.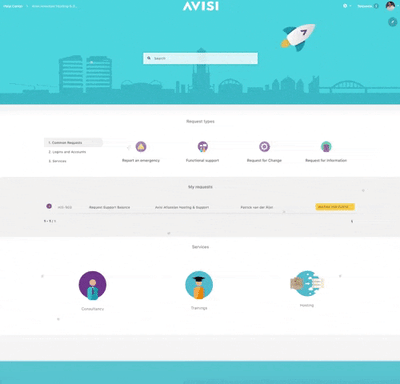 Our portal powered by Refined Theme for Jira Service Management

Step 5: Automate Repetitive Tasks
Out of the box, Jira Service Management comes with an automation tool. This tool can help you to prioritise issues, alert specific users or set up automations between support and development project issues. We often receive requests for automated feedback messages to be sent to an agent, or even to the customer, after a development issue is resolved.
Our support portal has been automated to support both our support agents and our customers:
1. Automation for support agents
When an issue is created, the system automatically adds information about the customer and their server(s) to the ticket. This provides support agents with information they need, right away.
The system also links the support issue to the customer's support subscription. If the customer doesn't have a valid support subscription or if there are no hours remaining on a punchcard for example, the automated bot will comment on the issue.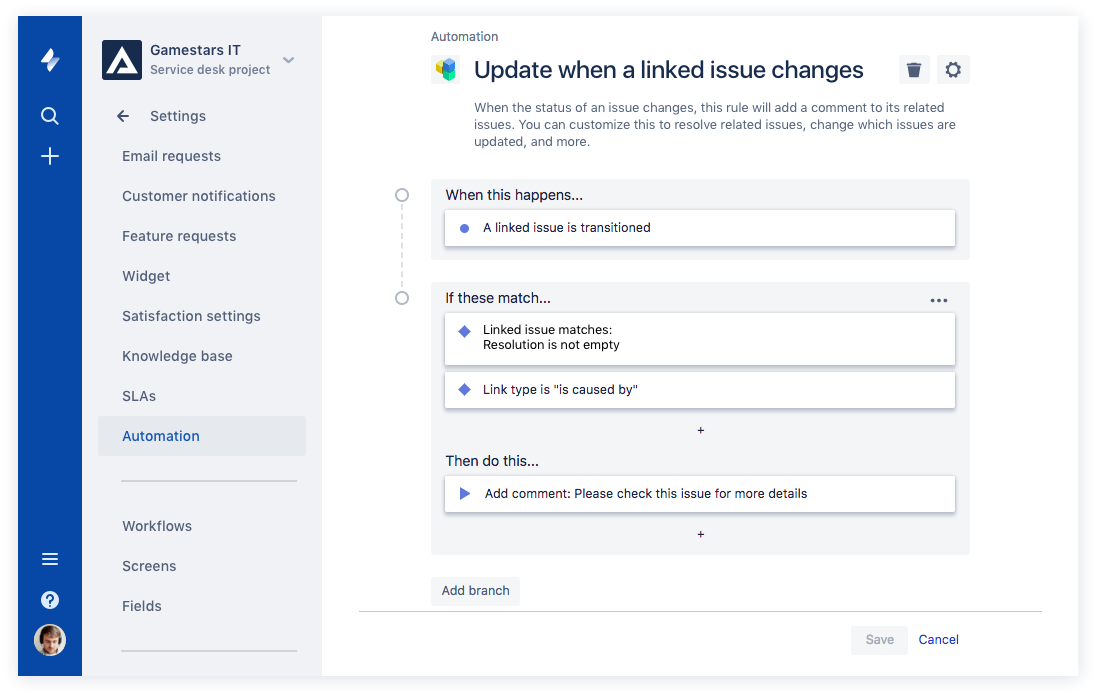 2. Automation for customers
Our customers can request automated reports, for example, for time spent on support (for current or previous month(s)).
We've also added a form that makes it easy for customers to add colleagues without accounts for the support portal. The account is created automatically, is added to the same organisation as the requester, is given access to the service desk and finally, an e-mail is sent out to the user requesting they reset the password.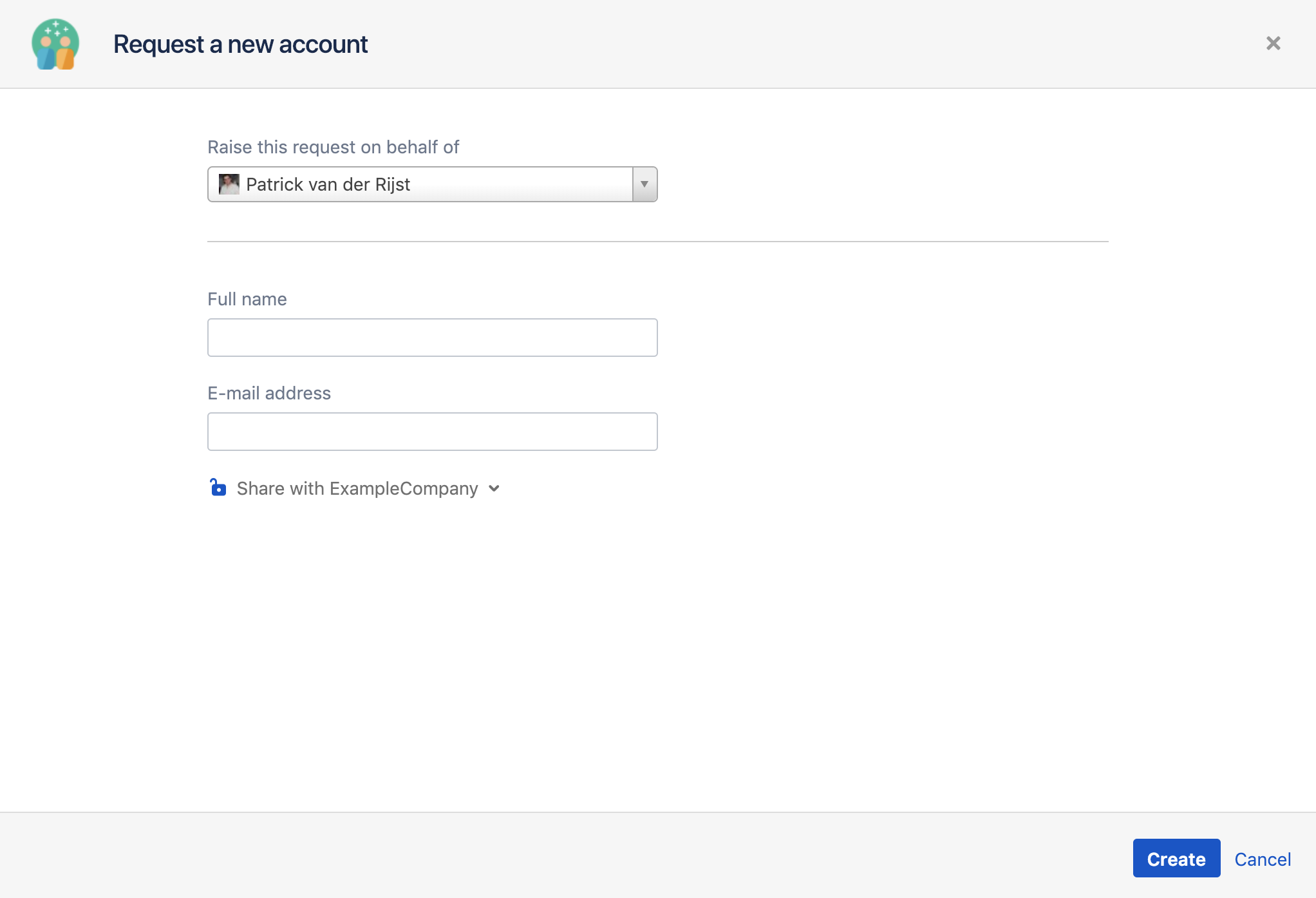 Need help?
We hope that we provided you with some inspiration and some applicable tips that will help make your customer portal a success. If you need more Atlassian expertise for setting up a Jira Service Management, we are here to help!
---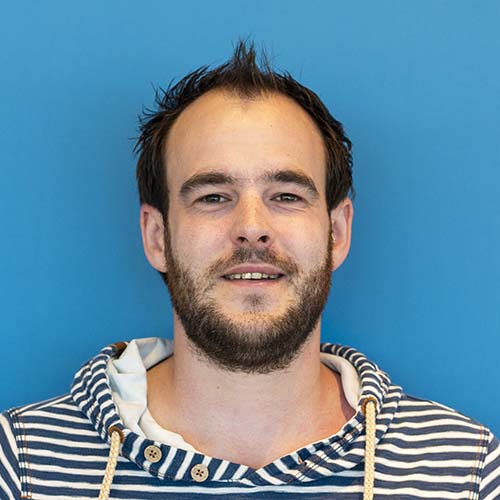 | Jira
Door Patrick van der Rijst / jun 2023
Blijf op de hoogte — Schrijf je in voor onze nieuwsbrief.