Proper tools are half the battle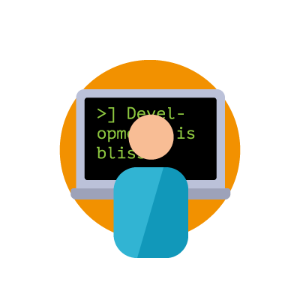 Having the right tools is essential for the success of any endeavour. Imagine renovating your attic or building a shed from scratch. Each of these projects will require a different set of tools. Now let's assume you have the basic skills to get started.
The next step will be collecting the tools. But think of all the things that can happen. Dusting off your old trusted and proven tools to find them unusable ("Gee, when did this get so blunt?"), or realizing that you lent equipment to your dad/brother/friend/neighbour. Or always buying the latest-and-greatest item in your local hardware store ("Discount or special offer? I need it now!!"). I don't know about you, but these are things that happen to me.
In short, not having the needed tools in your toolbox or near vicinity (Dad/...) limits you. Not being able to use the right tools will result in projects that cost more time and effort than needed. The same is true for your business. If you don't have access to the necessary tools, it will slow you down and cost money. Now envision a world where you always have access to the right tools and expertise for all your needs. Doesn't that sound great?

Software development and tools
Here at Avisi, we are skilled in developing great software. Over the years, we have contributed to the success of our customers' objectives. We know what works and what does not. As a Platinum Partner, we also know our way around Atlassian Tooling. We develop add-ons, implement the software and offer customer support. Our customers profit from our expertise, but we also apply it to our own company. This has allowed us to experience firsthand how utilizing proper tooling is half the battle and keeping it up to date is equally important. If not, it can seriously hamper collaboration and the quality of your software project/operation. We have experienced the hassle of doing this on our own (virtual) machines. And while Cloud is certainly an option, it is not for anything and everything.
There are a number of things that what we look for in great software tooling. We want to be facilitated and in control, it needs to stay up-to-date and we don't want to worry about Security and Compliance. These high standards have brought us to create Avisi Tools: a Full Operational Service in a private cloud, with software tools that we endorse and recommend to our customers. These tools enable us and our customers to develop software better and faster. Welcome to Avisi Tools.

Full operational Service: Avisi Tools
Our experience with software development and Atlassian tooling has given us an understanding of what benefits both your business and your IT-department.
Business benefits
Security & compliance

Reliability

Predictable costs

Possibility to integrate and configurate

Tools as a Service

Add-ons possible and supported

Technical benefits:
Isolated from other customer environments

Including acceptance environment, on-demand test environments possible

Backup & restore

Server monitoring & alerting combined with automated incident management

Including technical support
By using the Avisi Tools platform, your company will fully benefit from the tools offered by the Atlassian stack (Jira, Confluence, Bitbucket, Bamboo) complemented by other tools (SonarQube, Artifactory, KeyCloak). The platform is geared to let your tools perform optimally. You will benefit from our technical and functional support on both the platform and the software. Avisi Tools combines the convenience of cloud applications with the benefits of on-premise.
No more worrying about the design, setup, security, availability, maintenance and updates of both the environment and the software applications: Avisi Tools is a one-stop-shop that takes away all your concerns about software tools. Let's start and get you focused on your projects and business objectives.
How can your business use Avisi Tools?
The tool portfolio in Avisi Tools can be used for a number of applications in a range of sectors:
Software Development: from ideation to delivery
Projects & Collaborating
Production processes involving a lot of information and versioning
Design & Development

What's next for Avisi Tools?
In the second half of 2019, we will demonstrate our focus on quality and reliability by complementing our ISO-27001 certification (Information Security) with a Service Organisation Controls 2 (SOC-2). We will also create the first version of a customer portal in which we can communicate changes in the legal documentation to our customers. We will also be looking into expanding our tool portfolio with Gitlab.
---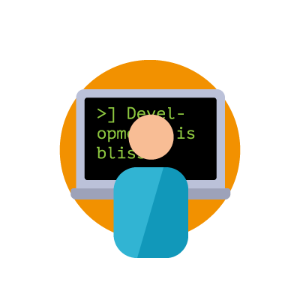 | Tools
Door Avisi / okt 2023
Blijf op de hoogte — Schrijf je in voor onze nieuwsbrief.