Sharing insights from the Congres Content Marketing & Webredactie 2019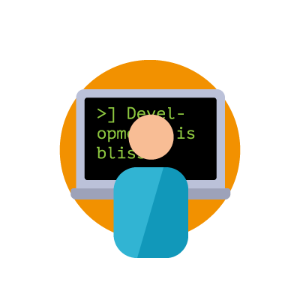 Knowledge sharing is an important part of our corporate identity. We share knowledge with colleagues because it enriches our company and it ensures that we get the best results in our projects. We also think it is important to share with the world (i.e. through blogs like this). Avisi employees regularly visit conferences in order to learn more about our respective fields.
The Avisi marketing team recently chose to visit the Congres Contentmarketing & Webredactie in Utrecht, the Netherlands. We have written this blog to share some of the things we learned with you. The conference consisted of three keynotes with optional breakout-sessions in between these talks. In total, Samantha, Lotje, and Remco (our Marketing team) attended 8 talks. Most of these talks were very interesting and insightful! Let us guide you through the highlights of our day...
1. The Neuroscience of Memorable Content - Carmen Simon
The conference kicked off with a memorable keynote by Carmen Simon about neuroscience, brain waves and the relation to content and advertising. We learned that our brain has different levels of attention, ranging from sleep mode (delta brain waves) to hyperactive mode (gamma brain waves). Unsurprisingly, our brain is more likely to retain information when it is active. And the "funny" thing is our brain switches to sleep mode during most advertisements. But change the channel and switch to a masterpiece like Game of Thrones, your gamma brain waves kick in and your brain pays attention.
The key take-away >> Reward your audiences' brains with valuable content. Pop-out and surprise your audience! How? Use beautiful visual elements to attract attention, ask questions and give valuable insights.
2.
From 'something with content' towards 'a user-centric content strategy': 5 lessons - Roy Hornstra
In one of the breakout sessions, Roy Hornstra - Content Marketer at housing website Funda (4 million unique visitors per year) - showed us how Funda has shifted their content strategy from 'anything related to housing' towards a focus on the 15% of visitors who are seriously looking to buy a new house. All their content is now focussed on generating more transactions on their platform. Funda did this by dividing its content into three pillars:
Basic information focussed on relieving the stress of buying a house,

real stories about buying houses,

and user-generated content.
Although their new strategy has only been implemented recently, they are already seeing positive effects! Of course, a more in-depth analysis is needed before any conclusions can be drawn.
3. The Value of Content - Lennaert Stuij
Lennaert began his talk with a list of potential pitfalls for content marketers:
producing too much content with no focus;

only producing content that business units and managers ask for;

no insight in costs of content marketing;

no focus on managing and optimizing content;

creating poor quality content;

no insight into the value of the content.
The key take away of Lennaerts' talk? Gain insight into the value of your content and eliminate all other pitfalls. Knowing which content is valuable to your audience gives you the opportunity to stop wasting time on content that is not. Instead, make valuable content even better. Knowing the value of content makes it easier for content creators to say no to managers and business units. You can actually prove to them that a certain piece will not contribute to their - and your - success.
Beyond the insights above, Lenneart dived even deeper into measuring the value of content. What makes things difficult is that not every piece of content will lead to direct sales but it still can contribute to the sales process. A way to gain insights is to assign fictional money to certain KPIs. For example, every read has a value of 1 cent and every click through is valued at 10 cents. Very interesting stuff, although we realize it won't be easy to apply to Avisi.
4. Digitization - the end of the web editor?
The last keynote of the day was about the technological advancements of our time and the impact it could have on our jobs as content creators. Thimon illustrated this with an example of interesting human behavior surrounding the invention of the automated elevator in 1890. Before this invention, elevators were controlled by elevator operators. The inventors were convinced that the automated elevator would be a great success. But lo and behold, people are wary of new things and they were too scared to use the automated elevator. In the end, it took more than 50 years and some simple additions to make it a success. How? By adding a telephone and an SOS-button, people felt safer. Introducing elevator music and a mirror made people feel less alone in this small metal box. These small adjustments convinced the masses to start using the automated elevator. What does this teach us? People are hesitant about new inventions. And to put it into context: would you feel comfortable closing your eyes in a self-driving car that's going 120km/h?
Thimon also talked about the rise of emotional artificial intelligence. There are algorithms out there that are able to read people's emotions. Some companies (like Unilever) are already using it during their job interviews to answer questions like "is this person being honest?". There was a gasp of amazement when Thimon told us that this technology is also being used to read consumers' reactions in shops. The AI scans your face and decides if you think the price is right, and can even offer you a discount based on your emotional reaction. Creepy and interesting at the same time!
Wrap-up
There is one thing left that we need to mention. Visiting a conference is always a good way of getting to know your colleagues even better. It brings better understanding and empowers team spirit. Especially if you have such lovely colleagues as we have ;-)
---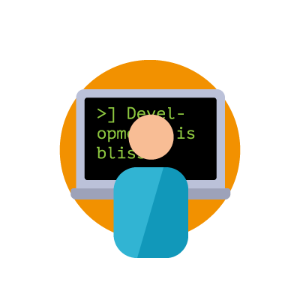 | Non-technical blogs
Door Avisi / okt 2023
Blijf op de hoogte — Schrijf je in voor onze nieuwsbrief.